Originally from Traverse City, Michigan, Marta Power Luce earned her Diplôme Supérieur de Concertiste from the Ecole Normale de Musique de Paris, where she studied with Isabelle Perrin from 2001 to 2008. In addition to this degree in harp performance, she also earned two Brevet diplomas, one in Music History (2004), and one in Analysis (2006), and completed a Licence de Musicologie at the Sorbonne University of Paris in 2006. She has been awarded prizes in several international harp competitions, such as the 4th International Felix Godefroid Harp Competition in Belgium, the Camac Harp Competition of the North London Festival of Music and Drama, and the Salvi "Le Parnasse" competition in Paris.
As a member of the Atlantic Harp Duo, which she founded in 2006 with harpist Elizabeth Jaxon, Marta Power Luce performs regularly throughout the world. The Atlantic Harp Duo is increasingly sought after by international music festivals, such as the 3rd International Harp Festival in Katowice, Poland (2010), the Rio Harp Festival in Brazil (2012-2014), the Dutch Harp Festival in the Netherlands (2012, 2014), the Gargilesse Summer Harp Festival in France (2013), the Camac Harp Festivals in Sweden and France (2014), and the World Harp Congress in Australia (2014). In parallel to their performing career, the Atlantic Harp Duo helps to expand harp repertoire by authoring a growing number of transcriptions and arrangements for two harps. In addition to arranging, the duo has commissioned and collaborated on the creation of many original works for two harps by composers such as: Caroline Lizotte, Damien Luce, Stéphane Delplace, Roger Petersen, and Franck Villard. The duo's discography includes: A Journey with Chopin & Sand (2010) and Rhythms of Spain (2014).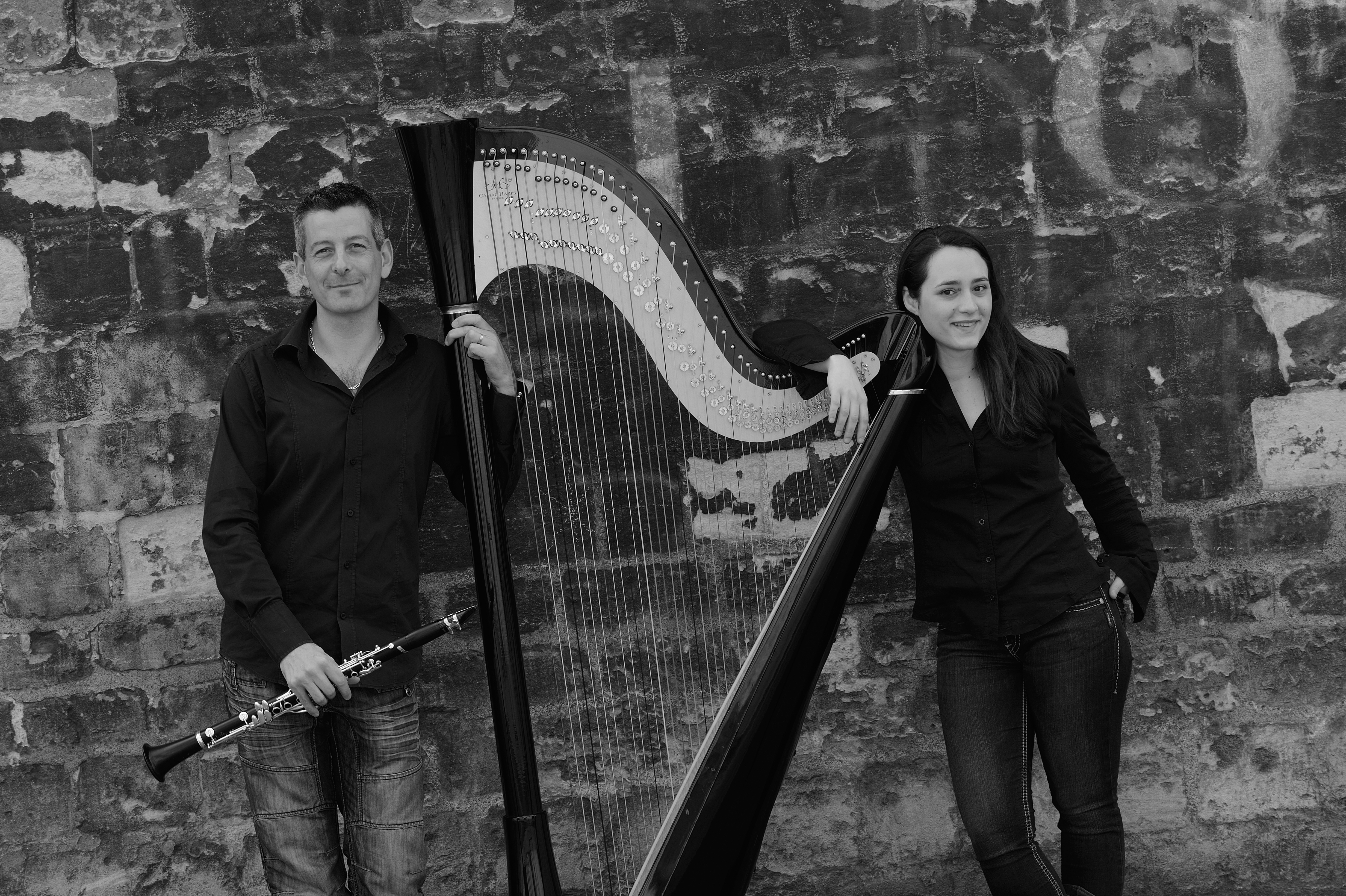 Marta Power Luce currently works and teaches in Paris, France. As a chamber musician, she is involved in many Parisian orchestras and ensembles, particularly the Duo Volubilis which she founded in 2010 with clarinetist Stéphane Edouard. This surprisingly velvety combination of instruments lends itself perfectly to an eclectic repertoire of world music, classical favorites, and jazz-inspired sounds. Happy to explore outside the realm of the classical musician, Marta Power Luce has also participated in several original theater productions, such as La Fontaine, ou les animaux pestiférés (Théâtre de Nesle, 2009) and Cyrano de Bergerac, version clownesque (Théâtre des Variétés, 2013-2014).
 After nearly ten years on the faculty of the Académie Inter-Musicale de Paris, she now dedicates her teaching to her private studio of students of all ages and levels. She is regularly invited to participate in harp juries and she shares her experience as a chamber musician with students through masterclasses, the most recent of which was at the Frederic Chopin University of Music in Warsaw, Poland (2014).